Services
All members of our team have excellent newborn experience: They are paediatric nurses, midwives, maternity nurses, paramedics, health visitors, qualified nannies or nannies with extensive newborn experience. Some have specialist skills with twins and triplets.  Some will travel abroad to help you in those early months.  They all have enhanced CRB disclosures and recent paediatric first aid certificates.

Night Nannies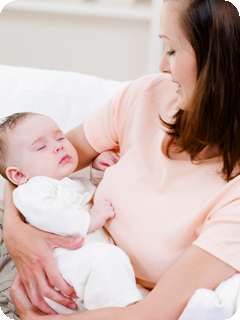 Your Night Nanny will arrive at 9pm and leave at 7am. These hours can be more flexible if pre-arranged directly with the nanny. She will not only care for your child, but will also guide your child to sleep through the night.
A Night Nanny will do any of the following:
• Night feeds
• Change nappies
• Settle the baby
• Prepare and sterilise bottles
• Dress and prepare the baby in the morning
• Give help and advice on getting the baby into a sleep routine
• Offer strategies on coping with post-natal depression
• Stay longer in the mornings to allow you a lie-in
• Give advice on breast-feeding
• She is NOT responsible for domestic cleaning or laundry
• Night Nannies should be allowed to rest in between the baby's needs. Please provide bedding.
The Agency will do its utmost to give you the same Nanny for the entire period that you require – for a maximum of up to three months. After this time, your Night Nanny will have established a good sleep routine for your baby. You can have a Night Nanny for anywhere between 1 and 6 nights a week.
Fees from £100 a night to the nanny plus agency fee – please check this with your regional contact.